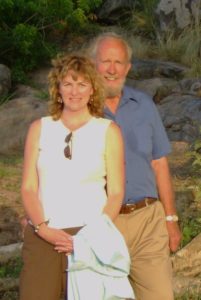 History
---
In 2007, CT's founders Pastor John Cook and Valerie Wilson Cook traveled to the Lake Victoria region of northern Tanzania with a missions group.  The Cooks recognized that while the team was providing some relief, only access to clean water could result in sustainable improvement in the health and welfare of the people.
Upon returning to Montana, the Cooks attempted to partner with existing relief organizations to drill wells in the 6 villages they visited on their trip, but none were willing to drill in the area. Thus, CT was formed to meet the need.
From the small beginning of drilling 2 deep borehole wells in 2008, to dedicating well number 64 in 2017, CT, through its partners and donors have provided access to clean water, bringing hope to orphanages, schools and entire villages in the Name of Jesus Christ.
Vision
---
Compassion Tanzania's vision is to bring hope to the villages in Northern Tanzania.
CT's plan is two-fold:
to drill water wells that will provide clean water to all at no charge; and
to support local pastors who minister to the spiritual and physical needs of the people.
CT implements this plan by partnering with local leaders to assess and prioritize well application.  Partnering with village leaders to form well maintenance committees.  Hiring local professionals to drill the well, test the water, and install the hand pump.
CT partners with local pastors to dedicate the well and report  problems with the pump or the well.  If a well is not functioning, CT works with the village water committee and local professionals to repair or replace pumps or risers.
---